There are many things to consider when reviewing construction site security, from the amount of time locations are left unmanned, to the high value of equipment or machinery left on-site. At Proforce1 Security, we offer a range of security solutions that deter and prevent criminals from approaching or trying to enter your site. This blog will take a look at the four things to consider when reviewing construction site security, from preventing criminal access to ensuring it's safe from flooding, storm damage or fire.
What is security on site?
Opportunistic thieves are drawn to construction sites because they are often packed with expensive machinery and materials with a high value, as well as crucial equipment and machinery used by workers. Not all criminal activity construction sites face is limited to stealing. Vandalism and damage can be just as costly for developers, builders and contractors, increasing the risk to on-site workers, as well as the general public. Delays to projects caused by criminals cost the UK construction industry an estimated over £800 million per year, and that is without factoring in natural events such as storm damage or flooding. So, what can developers and builders do? They
turn to us
.
Who is responsible for security on construction sites?
In the UK, the principal contractor is responsible for ensuring no unauthorised access to the construction site takes place. Whatever measures are put in place to prevent intruders entering a construction site will be dependent on the risks the development could pose. Everything from its size, location and hours of operation will be taken into account.
Conduct a risk assessment to determine security requirements
Before any building site security measures can be implemented, a risk assessment process must be carried out. It should:
define the risk
spotlight who is at risk and how they are affected
prioritise the range of risks, from nominal to severe
detail the security measures need to be implemented
detail what has been put in place for each risk
regularly review and update risk assessments with each phase of work
How do I keep my construction site secure?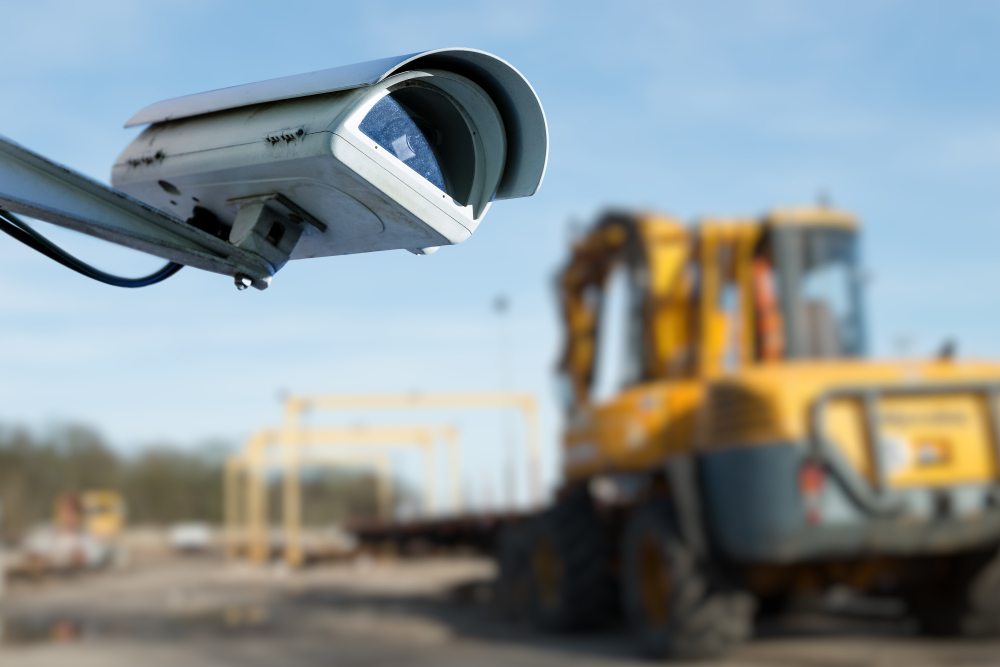 A report by the Chartered Institute of Building showed more than one-fifth of UK construction sites faced a weekly threat of theft, demonstrating the urgent need to have strong security systems and measures in place. The four things to consider when deploying construction site security are deterring threats, identifying suspicious individuals or behaviour, delaying criminals' activity and providing an immediate response. It should include some or all of the following:
Robust fencing for construction site security
Barriers and strong, well-maintained fencing preventing unauthorised access and limiting access points are a must-have to maintain site security for the majority of construction sites. As well as a highly visible deterrent, fencing and barriers are cost-effective security systems, and a good way to slow down or prevent criminals and vandals seeking to gain access to a construction site. They can potentially give other construction security solutions, such as an alarm or remote monitoring security services, enough time to alert the emergency services and catch the criminals in the act of illegally entering a building site.
Alarm/CCTV systems
After fencing, a reliable alarm or CCTV system is the next line of defence to ensure site security for construction companies.
CCTV in construction site security
We're used to seeing CCTV cameras on almost every street corner, but they're also one of the most reliable security solutions for construction sites, offering 24/7 monitoring and deterrence. Many development site managers understand the importance of visible security measures to ensure access control to sites. Live CCTV imaging offers a high level of protection for construction projects and high value vehicles, as it's backed by remote security services' monitoring. CCTV security footage can, of course, be used to provide evidence in prosecutions.
Wireless alarm systems
We offer wireless system hire with remote monitoring services for building sites, installed on a long or short-term basis to bolster site security and ensure access control. It includes an on-site base station with its own SIM card that transmits secure images to our control room, and an alert to the customer's smartphone if unauthorised movement is detected. If more action is needed, our local response services will be deployed to attend the site within minutes. You'll never be dragged out of bed to deal with a hungry fox.
Insights at your fingertips, security control in your hands
Our self-monitoring app allows customers to check the status of their panel, access the events log, and set and disarm the installed system as required.
Alarm Receiving Centre
Thanks to our partnership with an outsourced NSI gold-accredited alarm receiving centre, all potential security breach activations are dealt with and referred to relevant emergency services as required, depending on the customer's pre-agreed site security requirements. We never charge for false alarms.
Security guards at construction sites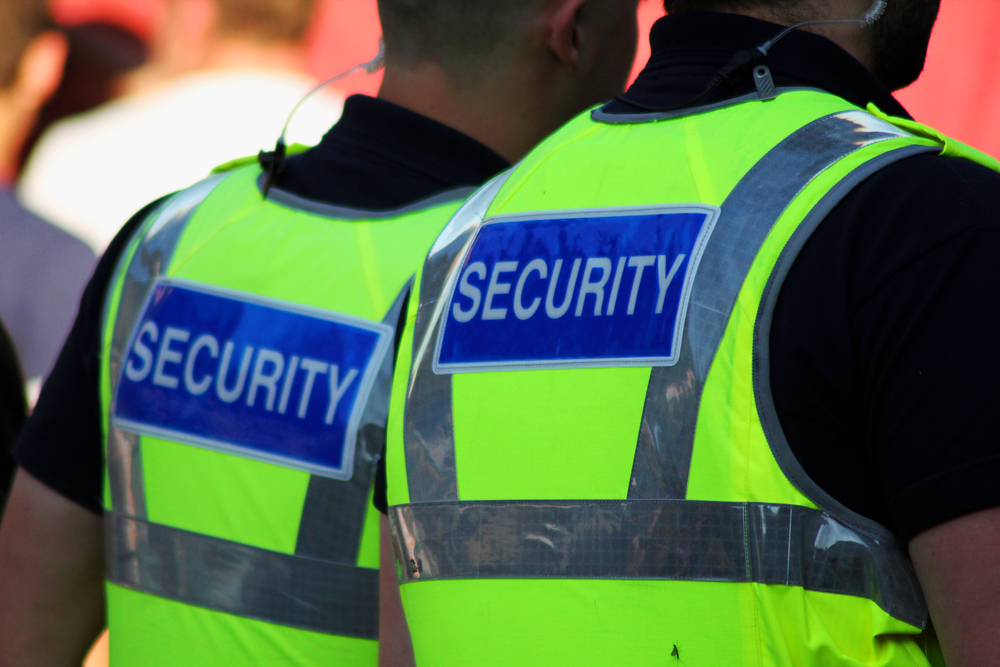 Another very effective way to prevent anyone illegally accessing a construction site is to have a human presence in the form of security guards. Manned guarding is not only an effective method of access control, having a physical form of security on site means instant appropriate action can be taken in the event of a site breach.
Security solutions offer peace of mind for all site staff
A physical presence on site can also prevent vandalism deter fuel theft – a major issue for construction sites – and prevent workers possessions left unattended while off-shift from being targeted by criminals. Having a security guard on a construction site will ensure materials and equipment stay safe and secure, and reduces the likelihood of theft or damage, bringing peace of mind to employees and developers.
Mobile security guard patrols to bolster construction site security
Any risk analysis of a construction site will determine the level of manned security needed to prevent unauthorised entry and – in some cases – protect human life. A good security solution for a construction site is to have regular security guards in mobile patrols sweep the area around the location, in either marked or unmarked vehicles, on a daily or weekly basis. This visible and regular security presence will prevent theft and help keep hundreds of pounds worth of equipment and materials secure, ensuring work progresses on the construction site and everyone can work safely.
Construction site security: our conclusions
The best way to protect your construction site is to follow four simple steps:
deter threats
Identify suspicious activity
delay criminal actions
offer an immediate response
Installing secure, well-maintained fencing is a good place to start when it comes to construction site security, as it will deter access from opportunistic thieves and bolster site health and safety. Follow it up with CCTV or wireless security alarms, backed by secure remote monitoring, enabling 24/7 surveilling of a site to minimise risk.
The human security touch
Add a human element with on-site security guarding or patrolling security guards, who will ensure the safety of equipment, materials and individuals. Whether you need security for an existing development or are looking at safety for a future project, as security experts we can help.
Proforce1
co-founder Dave Jordan says: "These are insecure times. People work hard enough to survive and prosper, so it is important to protect what you have. "We can be there whenever and wherever we are needed, focusing on providing a personalised service for every client." Call us on 020 8275 1023, email us at
info@proforce1security.com
, or use
this contact form
and we'll discuss security solutions available to you.